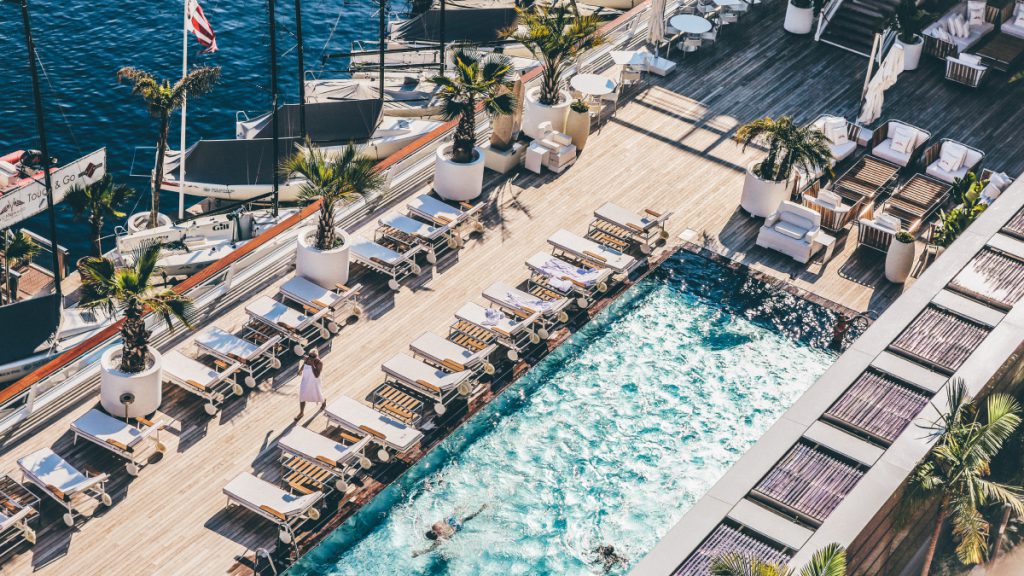 The beauty of going on a cruise is that everything's provided for you – the food, the drinks, the entertainment. That's what cruise newbies think, anyway. If you're planning a cruise vacation soon, there are a few supplies you need to pack.
1. A transparent plastic shoe organizer
Cruise veterans swear by this simple trick: pack an over-the-door shoe holder and use it to store small, easily-lost essentials. Examples include batteries, lip balm, sunscreen, travel documents, pens.
2. Small bills
Having a tipping plan – how much? How often? – is essential to consider when you're preparing for a cruise. The recommended tipping budget is $10-$12 per day, per passenger. On many cruise lines, you can choose to automatically have tips added to your onboard account. But if you want to say a more personal thank-you to the cruise ship staff, tip in cash.
3. A bungee cord
No, not for leaping off the ship. A small bungee cord with hooks can be used to keep your balcony door open, as well as to attach suitcases to each other.
4. Post-it notes
These humble stickies come in handy for leaving notes for your steward, or your travel companions.
5. Duct tape
Experienced cruisers never fail to pack a roll of duct tape when they're planning for a cruise. Duct tape can be used to repair everything from a camera battery case to a broken flip-flop. Use it to strip the lint from your dinner dress and even for cleaning up spilled sand.
6. Thermal coffee cup
This may seem like an odd thing to pack when you're deciding what to take on a cruise, but if you're a coffee fan it's essential. Many cruise ships provide only small cups for coffee, frustrating people who like a morning buzz.
7. Power strip
If you're packing your iPad, iPod, phone, and camera as you're preparing for a cruise, how are you going to charge them all? Most staterooms only have one outlet, so bring a power strip.
8. Small waterproof bag
You don't want to worry about your possessions while you're frolicking in the waves. Bring a small, waterproof bag you can hang around your neck to carry your money, ID, and keys.
9. Clothespins and a retractable line
We're sure you're not thinking about doing laundry as you're planning for a cruise. But experienced cruisers recommend bringing a retractable travel clothesline and pins to neatly dry swimsuits. Clothespins also come in handy for holding closed shower curtains and drapes.
10. Antibacterial wipes
Wipes might be the most important thing to remember when you're pondering what to take on a cruise. Cruise ships, no matter how clean, are notorious breeding grounds for norovirus and other gastrointestinal ailments. Getting sick can ruin your trip – so pack antibacterial wipes to use in your cabin and on board, just in case.
Learn everything you need to know about cruise insurance from Allianz, including coverage details and reasons to buy travel insurance for your next cruise. Courtesy of allianztravelinsurance.com